Guided South Dakota Pheasant Hunts
The pheasant hunting at Dakota Hot Spots is second to none. Our reputation is built on great hunts, great accommodations and lots of great food. Pheasant Hunting. Huge Numbers. Good Hunting. We farm for the "birds" and each season we strive to improve important hunting areas. We carefully select and manage our pheasant and upland game birds areas for optimum bird production, with emphasis placed on nesting habitat and food plots. The results speak for themselves-successful pheasant hunts.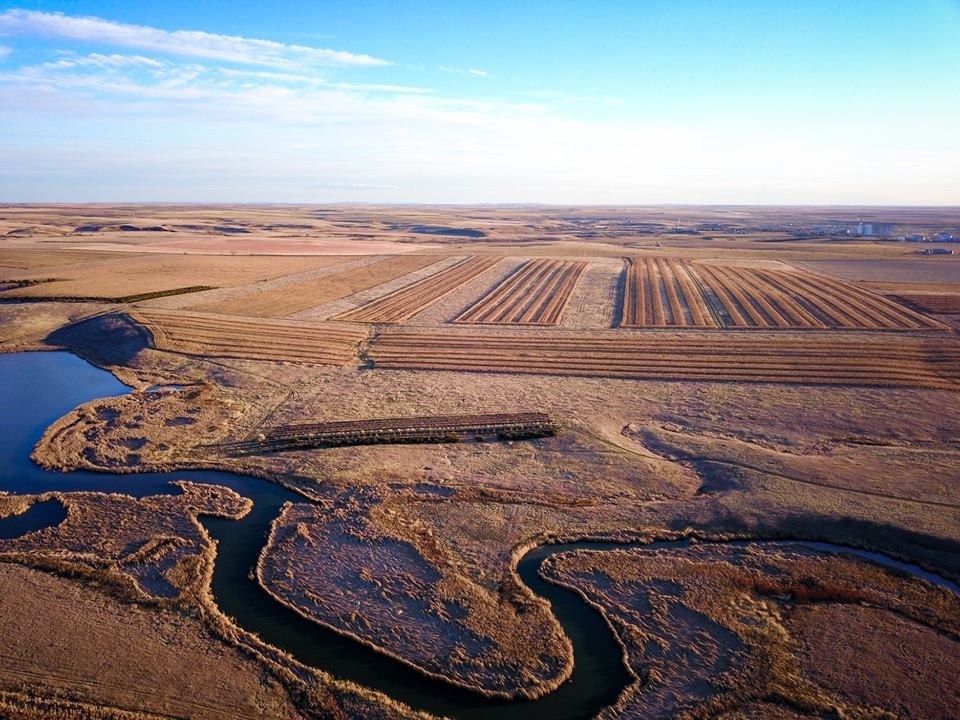 The Land At Dakota Hot Spots
The land at Dakota Hot Spots offers a variety of cover from cedar trees, to milo, sorghum, corn and winter wheat. The plots are stripped for easy walking, along stripping cover to maximize birds flying.
Corporate Hunting Packages
Dakota Hot Spots is a perfect place to bring your business executives, office staff, or corporate associates. Talk business while shooting wild ringnecks in the heart of pheasant country. Business trips just don't get any better than this. We can lodge a total of 40 people on site and groups of 30 people get exclusive use of our facilities. We are currently offering group discounts during summer months. Please call us for more details.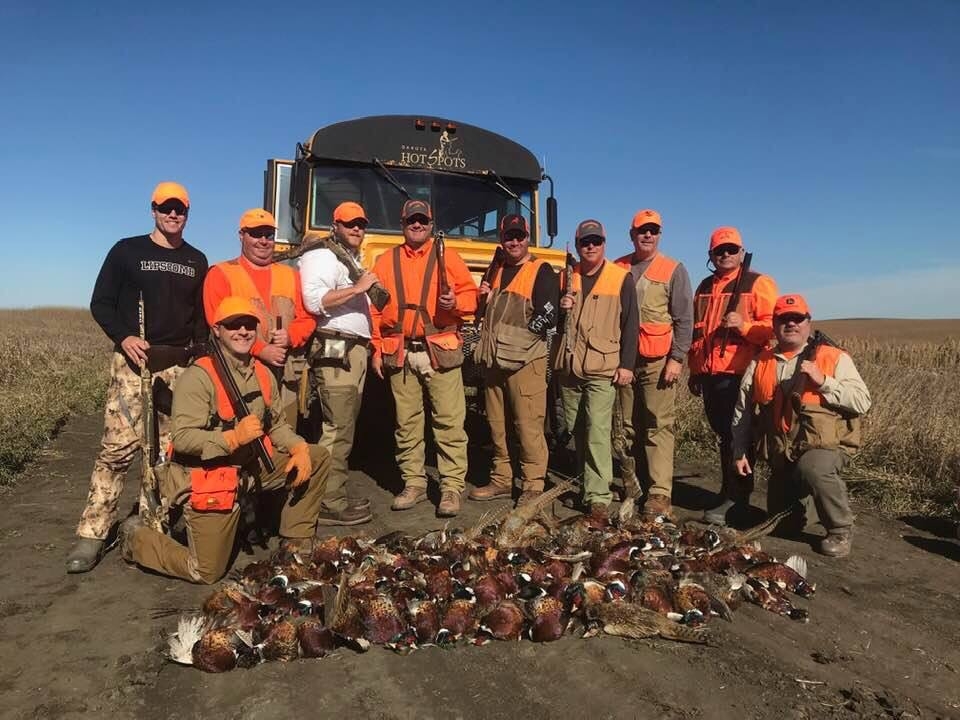 Early Season Pheasant Hunts
Early season pheasant hunts start September 1 and runs up till the 3rd weekend of October each year. September 1-30 we offer a 10% discount (view our rates page). Early season pheasant hunts can be hot, so bring a short sleeve shirt under your vest just in case. Enjoy the weather outside with a cocktail or hit our shooting range after your hunt. Major League Baseball games are still going, as October bring the post-season MLB baseball after the hunt. Early season is a great time to entertain your corporation, distributors or say thanks to great clients.
Late Season Pheasant Hunts
Late Season Pheasant Hunts
Late season pheasant hunts run from January 10th to March 31st each year. Also, we run a discount during that time frame. The hunting can be quite cold, but the birds are bunched up, move quick and the action can be fast. You will have a hoot hunting with your friends. For the Dakota Hot Spots staff and dogs... it's the most fun for us.